Low Temperature
Air-to-Water Heat Pumps
Floortherm's low temperature air-to-water heat pump systems are compatible with a variety of heating and cooling emitters.
This way you can select the ideal combination for your interior.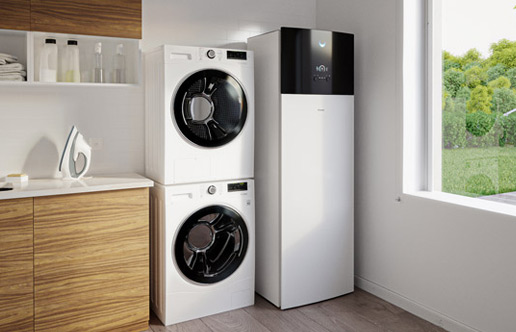 The new Daikin Altherma with Bluevolution Technology 3 is the first air-water heat pump in the UK using R32.
The monobloc is the ideal solution for places that have limitations on space.
Daikin Online Controller
The Daikin Online Controller application can control and monitor the status of your heating system and allows you to:
Monitor
The Status of your heating system
Your energy consumption graphs
Schedule
Schedule the set temperature and operation mode with up to 6 actions per day for 7 days
Enable Holiday Mode
View in Intuitive Mode
Control*
The operation mode and set temperature
Remotely control your system and domestic hot water
Daikin Online Heating Control
The Status of your heating system
Your energy consumption graphs
Main Features
Equipped with GDPR (data protection)
Remote firmware update of LAN Adapter
Control over multiple unit locations
*Control via the app
> Room thermostat control for space heating and domestic water
> Leaving water temperature control for domestic hot water
> External control for domestic hot water
How a heat pump works
A heat pump controls the temperature by transferring heat. There are three essential components to a heat pump: the outdoor unit (evaporator), the indoor unit(s) (condenser) and the refrigerant. The refrigerant transfers the heat as it circulates between the outdoor and indoor unit(s):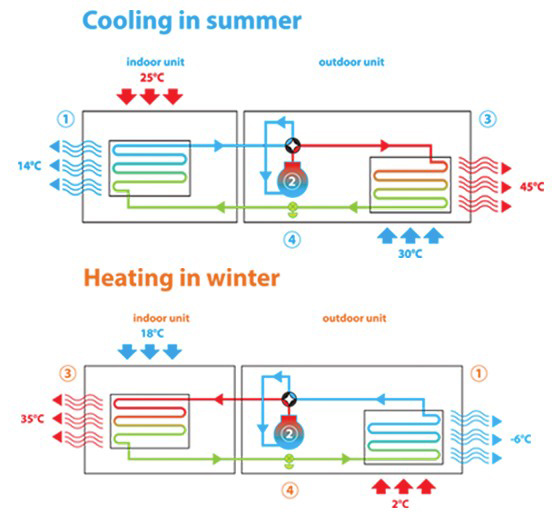 So what does it actually do?
The evaporator extracts energy from the renewable source (air, water, geothermal or solar) by forcing the liquid to transform into a gas.
The compressor compresses the gas, which raises its temperature.
The condenser exchanges the heat from the gas to the heating system, and the gas returns to a liquid state.
The expansion valve lowers the pressure of the refrigerant, which triggers evaporation and the cycle begins all over again.
We simply reverse this cycle to cool your home.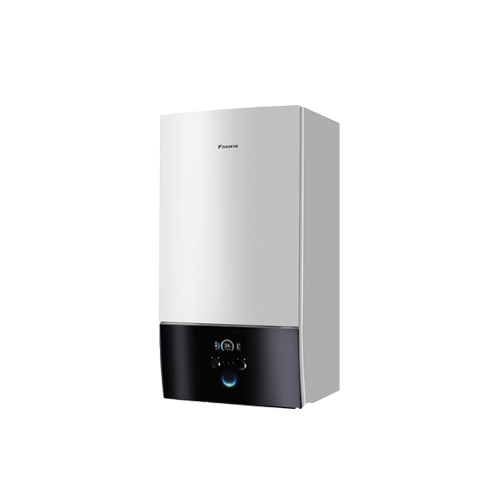 Daikin Altherma 3 R W
Wall Mounted Unit
Flexible and compact unit with no side clearance
Combine with a separate domestic hot water tank (up to 500 litres, with or without solar support)
Modern and stylish design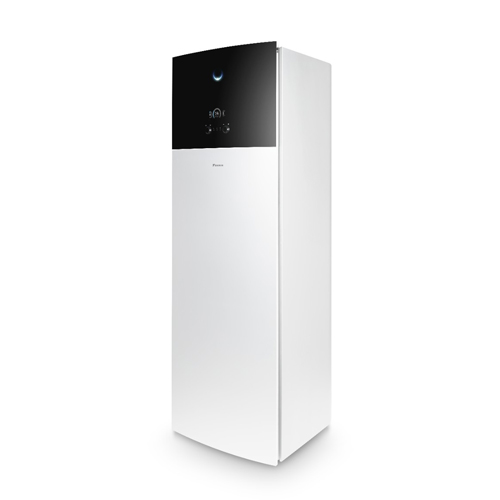 Daikin Altherma 3 R F
Floor Standing Unit
Compact unit with a small installation footprint
All components and connections are factory mounted
Minimum electrical input for a continuous hot water supply
Can include a Bizone model to regulate two temperature zones simultaneously
Modern and stylish design available in white or silver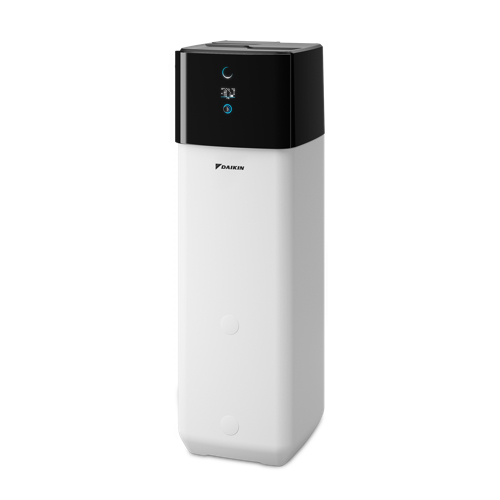 Daikin Altherma 3 R ECH₂O
Floor standing ECH₂O unit
300 or 500 litre integrated tank
Fresh and safe hot water by separating tank water and domestic water
Maximum energy use thanks to its solar connections
Bivalent option to allowing combination with other heat sources