Air Source
Heat Pumps
We offer the widest range of high quality heat pumps and applied system solutions available on the market.
Build your business with FloorTherm Renewables!
Powered by Renewable Energy
Powered by 75% energy extracted from the air and 25% electricity, our air-to-water low temperature pumps heat and cool your home with A+++ energy efficiency. You can also combine your heat pump with solar support to increase your savings on hot water production.

Want to talk to us about air-to-water heat pumps?
How a heat pump works
A heat pump controls the temperature by transferring heat. There are three essential components to a heat pump: the outdoor unit (evaporator), the indoor unit(s) (condenser) and the refrigerant. The refrigerant transfers the heat as it circulates between the outdoor and indoor unit(s):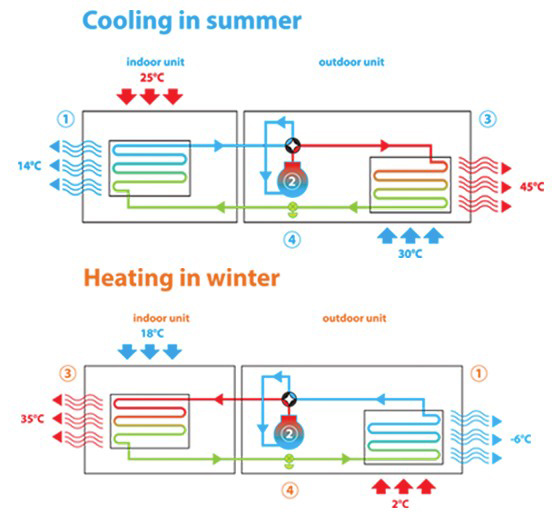 So what does it actually do?
The evaporator extracts energy from the renewable source (air, water, geothermal or solar) by forcing the liquid to transform into a gas.
The compressor compresses the gas, which raises its temperature.
The condenser exchanges the heat from the gas to the heating system, and the gas returns to a liquid state.
The expansion valve lowers the pressure of the refrigerant, which triggers evaporation and the cycle begins all over again.
We simply reverse this cycle to cool your home.
Daikin Online Controller
The Daikin Online Controller application can control and monitor the status of your heating system and allows you to:
Monitor
The Status of your heating system
Your energy consumption graphs
Schedule
Schedule the set temperature and operation mode with up to 6 actions per day for 7 days
Enable Holiday Mode
View in Intuitive Mode
Control*
The operation mode and set temperature
Remotely control your system and domestic hot water
Daikin Online Heating Control
The Status of your heating system
Your energy consumption graphs
Main Features
Equipped with GDPR (data protection)
Remote firmware update of LAN Adapter
Control over multiple unit locations
*Control via the app
> Room thermostat control for space heating and domestic water
> Leaving water temperature control for domestic hot water
> External control for domestic hot water
Want to save money when switching
to an energy-efficient heat pump?
With government funding on offer it's easier than you might think!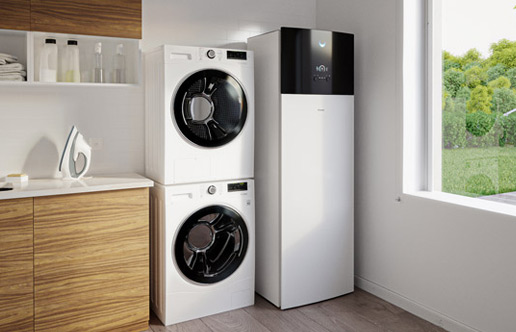 Give your home an energy efficient heating, cooling and hot water system with our low temperature heat pump.
Easily replace your old heating and hot water system with our energy efficient high temperature heat pump.