High Temperature
Air-to-Water Heat Pumps
We offer the widest range of high quality heat pumps and applied system solutions available on the market.
Check out our High Temperature air-to-water heat pumps below: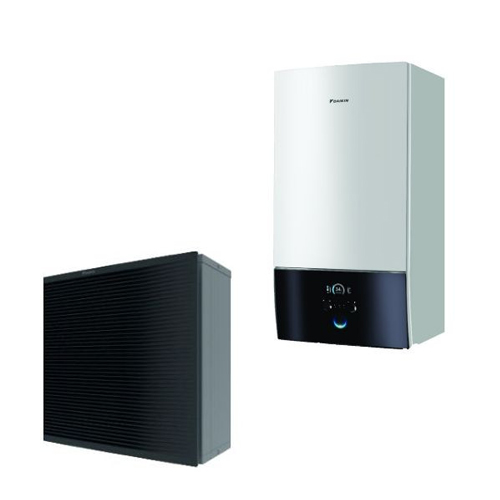 Daikin Altherma 3 H HT
Wall mounted heating & reversible air-to-water heat pump
Inclusion of all hydraulic components means no third party components are required
PCB board and hydraulic components are located in the front for easy access
Compact dimensions allows for small installation space, as almost no side clearances are required
Heat pump operation down to -28°C

Hot Water Cylinder
Stainless Steel Domestic Hot Water Tank
Available in 150, 180, 200, 250 and 300 litres in stainless steel
Efficient temperature heating: from 10°C to 50°C in only 60 minutes
At necessary intervals, the unit can heat up water up to 60°C to prevent the risk of bacteria growth
Fitted with a 3kW immersion heater as standard
Quick and easy installation with semi pre-plumbed G3 safety kit included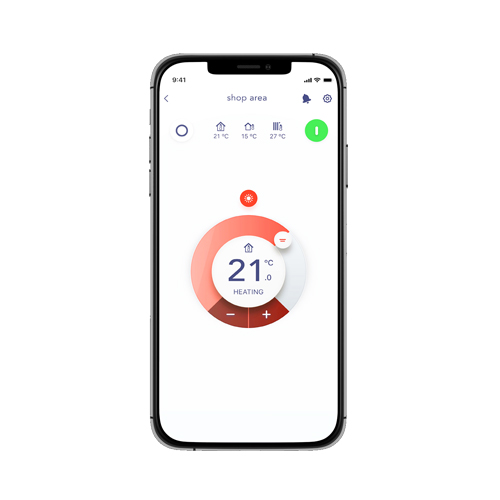 Daikin Online Controller
Control and monitor the status of your heating system
300 or 500 litre integrated tank
Fresh and safe hot water by separating tank water and domestic water
Maximum energy use thanks to its solar connections
Bivalent option to allowing combination with other heat sources

Choose your indoor unit
Discover the three indoor units that are part of this range and the three features you can choose from to tailor the range to meet your climate needs: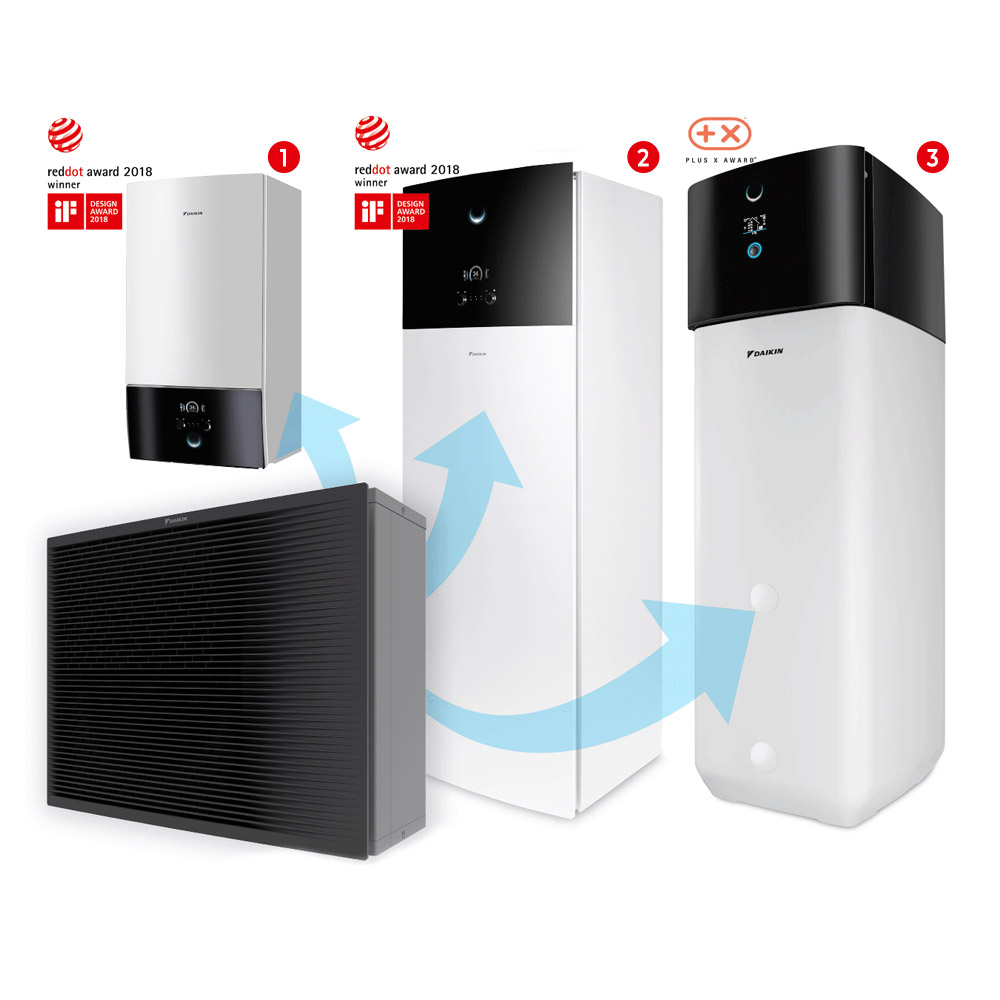 1. Wall-Mounted Model
A compact unit that combines with a separate tank to deliver domestic hot water. This model offers an optional cooling function.
2. Integrated DHW stainless steel tank model
A compact unit with a footprint of 595x625mm. The unit connects to a 180 or 230L tank to meet domestic hot water demand and can operate in either a cooling or bizone settings.
3. Integrated ECH2O DHW tank model
The ECH2O unit comes with a thermal DHW tank of 300 or 500L that can connect to thermal solar panels. This model offers an optional cooling setting.
Three Features
Discover the three features you can choose from to tailor the range to meet your climate needs:
The Heating Only function is standard in the Daikin product range and is available for all three indoor units. This setting provides space heating and domestic hot water. ​
If you need comfort cooling in addition to heating and hot water, then the Reversible function is the best solution. Available for all three indoor units, this feature allows the system to reverse its operation to provide cooling instead of heating. This setting requires an underfloor piping system or fan coil units.
The integrated floor standing unit is the only indoor unit equipped with a Bizone setting. With Bizone, you can choose to manage and control the temperature of two seperate zones in your home that use different emitters, like radiators or underfloor heating.
How a heat pump works
A heat pump controls the temperature by transferring heat. There are three essential components to a heat pump: the outdoor unit (evaporator), the indoor unit(s) (condenser) and the refrigerant. The refrigerant transfers the heat as it circulates between the outdoor and indoor unit(s):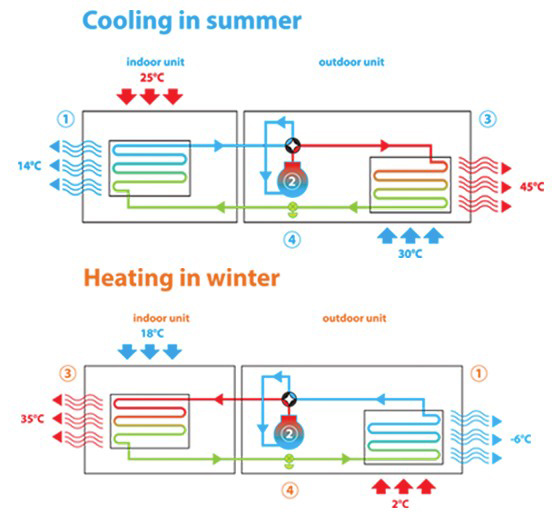 So what does it actually do?
The evaporator extracts energy from the renewable source (air, water, geothermal or solar) by forcing the liquid to transform into a gas.
The compressor compresses the gas, which raises its temperature.
The condenser exchanges the heat from the gas to the heating system, and the gas returns to a liquid state.
The expansion valve lowers the pressure of the refrigerant, which triggers evaporation and the cycle begins all over again.
We simply reverse this cycle to cool your home.
Daikin Online Controller
The Daikin Online Controller application can control and monitor the status of your heating system and allows you to:
Monitor
The Status of your heating system
Your energy consumption graphs
Schedule
Schedule the set temperature and operation mode with up to 6 actions per day for 7 days
Enable Holiday Mode
View in Intuitive Mode
Control*
The operation mode and set temperature
Remotely control your system and domestic hot water
Daikin Online Heating Control
The Status of your heating system
Your energy consumption graphs
Main Features
Equipped with GDPR (data protection)
Remote firmware update of LAN Adapter
Control over multiple unit locations
*Control via the app
> Room thermostat control for space heating and domestic water
> Leaving water temperature control for domestic hot water
> External control for domestic hot water