Daikin Altherma 3
Product Range
The new Daikin Altherma with Bluevolution Technology 3 is the first air-to-water heat pump in the UK using R32.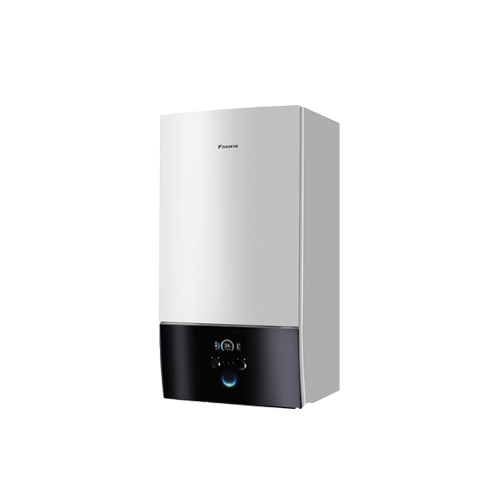 The new Daikin Altherma with Bluevolution Technology 3 is the first air-water heat pump in the UK using R32.
Flexible and compact unit with no side clearance
Combine with a separate domestic hot water tank (up to 500 litres, with or without solar support)
Modern and stylish design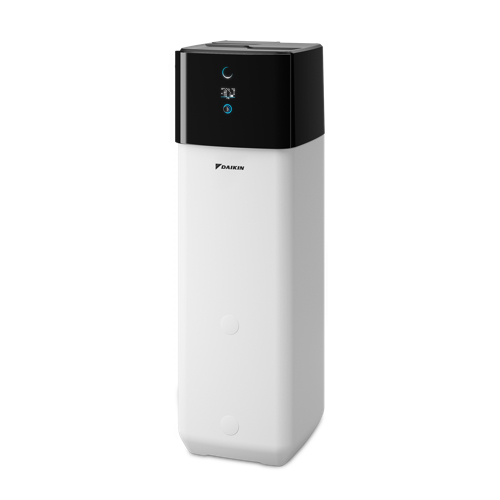 Daikin Altherma 3 R ECH₂O
The monobloc is the ideal solution for places that have limitations on space.
300 or 500 litre integrated tank
Fresh and safe hot water by separating tank water and domestic water
Maximum energy use thanks to its solar connections
Bivalent option to allowing combination with other heat sources

Attains A+++ seasonal efficiency with Bluevolution Technology (energy label 2019)
The outdoor unit can operate in temperatures as low as -25°C
Indoor unit is designed for easy installation and maintenance.
All the hydraulic components accessible from the front of the unit.
The Daikin Altherma 3 range is equipped with a super intuitive user interface.
Using an app or control system, you can control your Daikin Altherma 3 at anytime, from anywhere.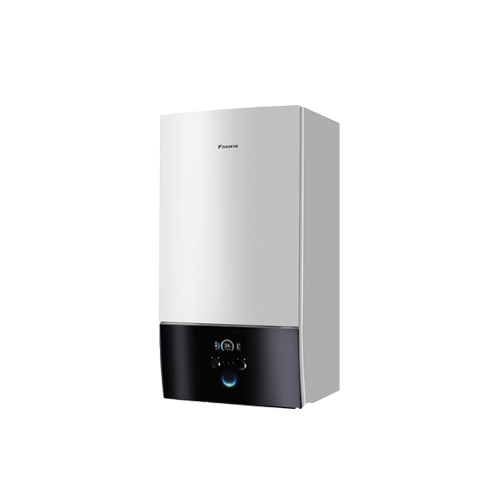 Award Winning Design
The Daikin Altherma 3 earned an IF design award and Reddot Product Design Award for its innovative design. These awards represent two of the most prestigious and largest design competitions in the world.
View temperatures inside your home e.g room temperatures, water temperature, underfloor heating.
Ambient temperatures outside your home.
Personalise the number of zones that needs to be heated and the required temperatures.
Set the parameters of your domestic hot water and your space heating.
Shows the status of the unit
Blue means that the unit is working correctly
Read means that an error is occurring.
Setting the new heat pump standard
Daikin Altherma 3
Currently comprising 4, 6 & 8kW models, Daikin Altherma 3 provides energy efficient heating for homes via an air to water heat pump system.

The third generation of Daikin's renowned heating range, Daikin Altherma 3 uses its signature Bluevolution technology, a combination of Daikin compressors and refrigerant R-32, to achieve A++ seasonal efficiency.